Drew Ratter - Chair and Communications Director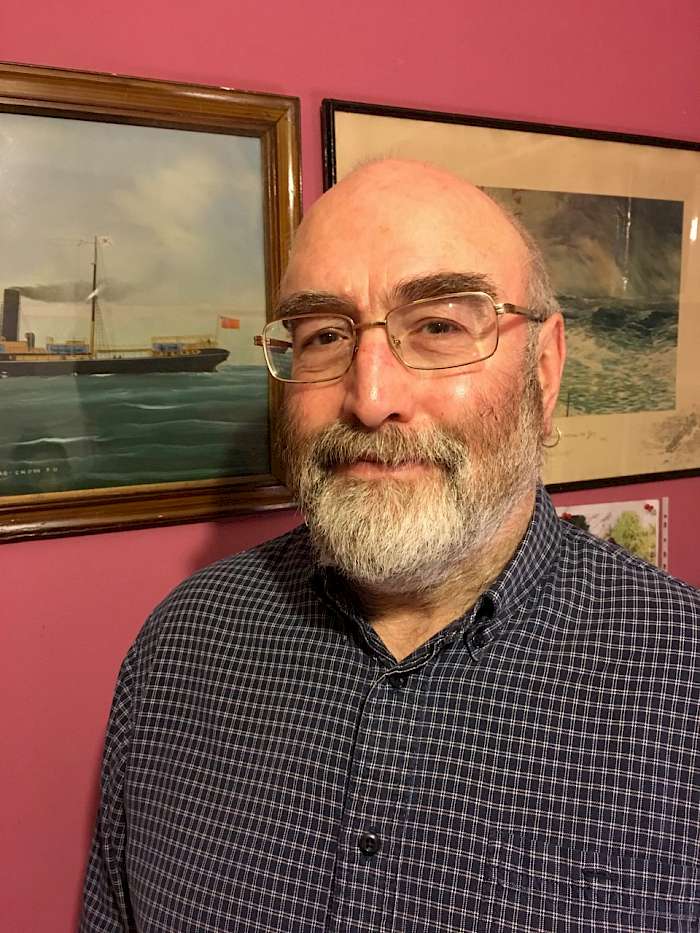 Drew is a semi-retired crofter and businessman, who has had a long career in public service. He served at senior levels as a local authority member, and also held a number of non-executive positions on a range of public sector organisations, as well as doing freelance journalism, both print and broadcast.
He and his wife, Vivienne, croft at Voe, Ollaberry, where they raise Aberdeen Angus cattle and pure Shetland sheep. He also engages in consultancy in areas of agricultural policy and has recently started working as a tour guide.
Margaret Roberts - Operations Director
Margaret is a lifelong Shetland resident and has spent the last 15 years as a director and Chair of nortenergy's parent company, Northmavine Community Development Company (NCDC).
From an agricultural background, she is very interested in horticulture and is a keen gardener, currently studying for an RHS horticultural qualification. Margaret worked for 30+ years in the oil industry, predominantly in supply chain and contract management. Now retired, she is enjoying the role of Operations Director with the Polycrub business.
Margaret is a dedicated Polycrubber and evangelist for Growing your Own undercover, particularly with the challenges of climate change facing growers worldwide.
Stuart Balfour - Technical/R & D Director
Stuart was born and grew up in Shetland. He attended Brae School until he was 16, when he entered the fishing industry and then joined the Merchant Navy. He spent a total of sixteen years at sea, including banana boats.
Stuart came back to Shetland permanently in 2000 to begin family life with his partner, Helen. He has worked as a harbour pilot at the Sullom Voe Oil Terminal since then.
He and Helen live on their croft with their four bairns. Stuart has four kye (cows) and works a small fishing boat. He also has business and development interests and is the inventor of a foldable mast for yachts.
On the croft, he and his family enjoy growing the very best of food in their 4 x 8m Polycrub.
Cynthia Poleson - Admin Officer
Cynthia has worked for NCDC since 2011, and during that time, has also become Mum to her two sons. She brings a wealth of experience to our office and divides her time between NCDC and nortenergy. Within the job, she also looks after the accounts for local small businesses.
Free time, with two young sons, is at a premium, but Cynthia finds time for gardening, baking, crafting and catching up with friends. She has recently started a part-time training course and relishes it. Family time often means trips out and they like nothing better than beach combing. Her sons are fantastic at searching out coloured glass on the beach and they all love skimming stones.
Cynthia is a long-time member of the Ollaberry hall committee, and she enjoys volunteering there. She loves being part of a community, where everyone helps with what they can, and what they are good at. She took part in the charity Relay for Life last year. The Shetland community put in a huge effort to raise money and Cynthia really enjoyed being part of it.
Maree Hay - General Manager
Maree was the local development officer for NCDC from 2007 until recently. She worked with the folk of Northmavine to undertake many projects in their community, including the community buy-out of the local shop in Hillswick. Maree also ran the Polycrub company part-time.
Increased business meant that the Polycrub company needed full-time staff. So, in September 2018, Maree left NCDC to take up her current post. She's still in the same office though....... she just moved desks! ......... so a strong link remains with NCDC. Maree and NCDC development officer, Tom Morton, have recently worked together to set up a community recycling scheme in Northmavine.
Maree loves the outdoors and is happier digging than dusting! She helps run the family croft in Sullom and has her own flock of coloured Shetland sheep. The croft stocks cross ewes which they run to Suffolk, Texel or Blue Texel Tups. Her husband, Neil, has recently introduced pure Blue Texel ewes. She is a director of the Shetland Abattoir Co-operative Ltd. The family are keen Polycrubbers and grow food for their table, and for the guest house/restaurant owned by Maree's brother and his partner.